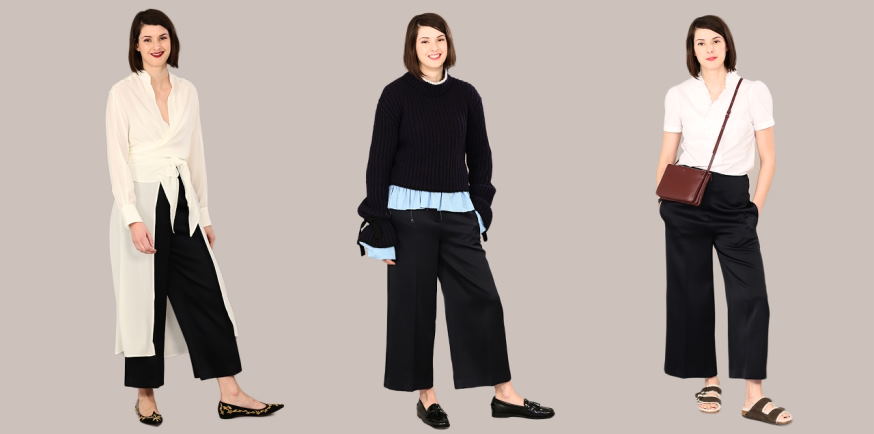 Wide-leg trousers are becoming a popular staple in many women's wardrobes, and for a good reason! They're flattering, versatile, and can be dressed up or down to create different looks. If you're new to wearing wide-leg trousers or just looking for some fresh ideas on how to style them, read on for some tips.
Ways to wear wide-leg pants
Wide-leg trousers can be a great way to add some sophistication to your look. However, it can be tricky to style them so that it doesn't make you look like you're trying too hard. Here are a few ideas to help you get started.
Pair them with a blazer or cardigan for a more professional look.
If you're going for a more casual look, try pairing them with a T-shirt or tank top and sandals.
accessorize with heels or flats, depending on the occasion.
For a more exciting take on wide-leg trousers, try different textures and patterns.
Pair wide-leg trousers with a tucked-in blouse for a more polished look.
Try wearing a belt to define your waist and create a flattering silhouette.
Wear heels or wedges to elongate your legs and give you some height.
Accessorize with a scarf, statement necklace, or clutch to add some personality.
Experiment with different colors and prints to find what works best for you.
Have fun with it! Wide-leg trousers can be dressed up or down, so have some fun with your styling.
Do wide-leg pants make you look shorter?
There are no denying that wide-leg pants are having a moment right now. They're everywhere on the runway and in stores, and for a good reason – they're super flattering! But there's one question on everyone's mind: do wide-leg pants make you look shorter? The answer is it depends. So, keep reading to find out how to wear wide-leg pants to look your tallest!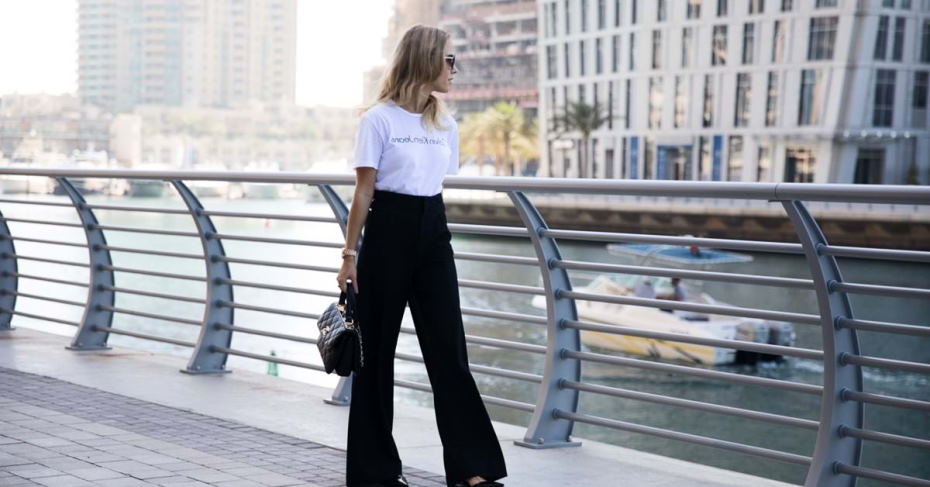 Does wearing wide-leg pants make you look shorter? Or does it make you appear taller and leaner? This is a question that many women ask themselves. The truth is, yes, they do. Wide-leg pants can make you appear shorter if not worn the proper way. I'll tell you how to wear wide-legged trousers like a pro so that they flatter your body type and elongate your legs instead of making them look stumpy. So, let's get started!
What are the best ways to wear wide-leg pants without looking short or fat? First, you might be wondering what exactly qualifies as "wide-leg" here because there are two different types: culottes (also known as gauchos) and full-length trousers, which are longer than your average pant leg length. The key to making them appear flattering on any body type is by adding height with heels or flats that have a little bit of lift in the front – not too much, though, because then it will be obvious how high off ground level you are!